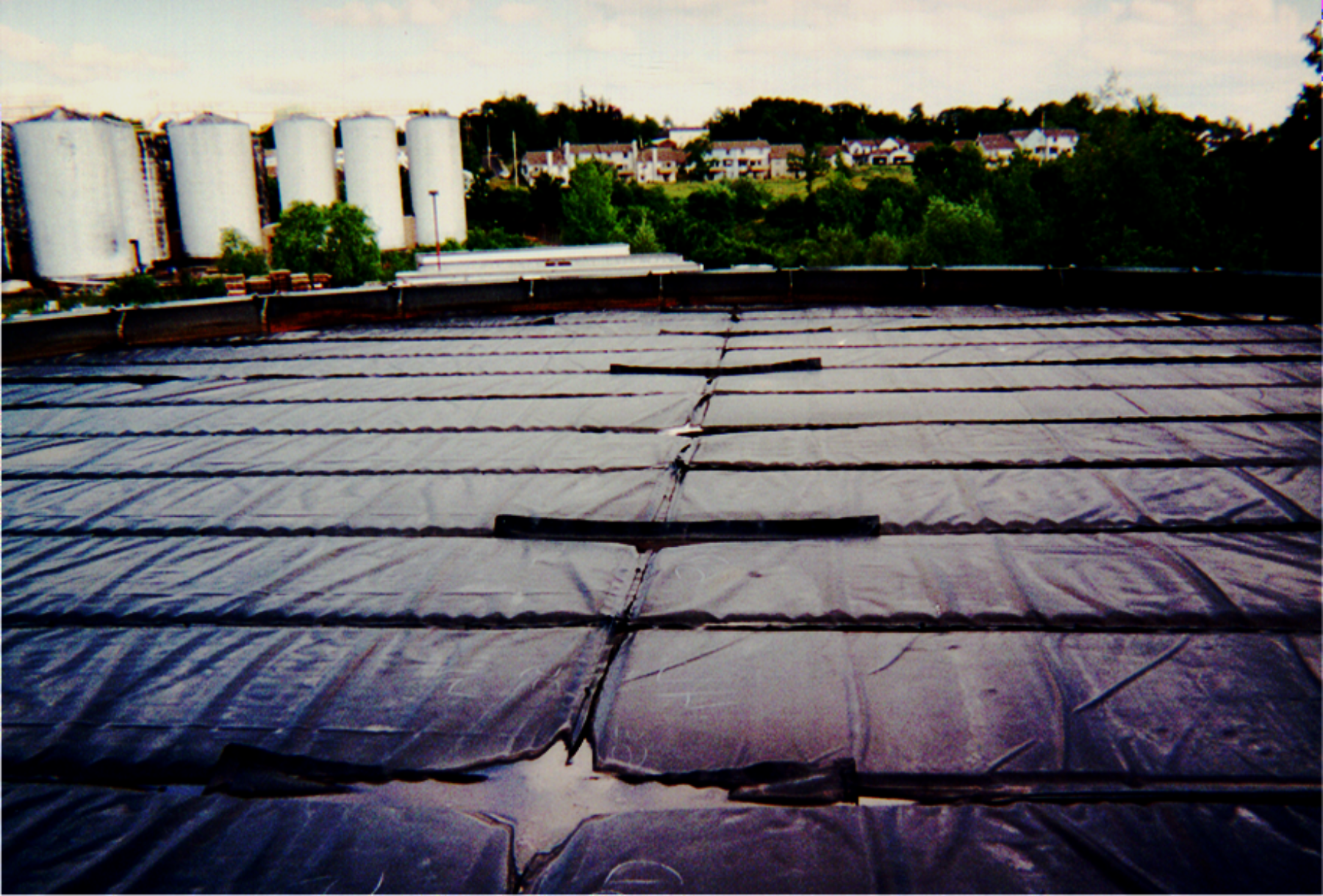 Petro-Chemical – Ontario, Canada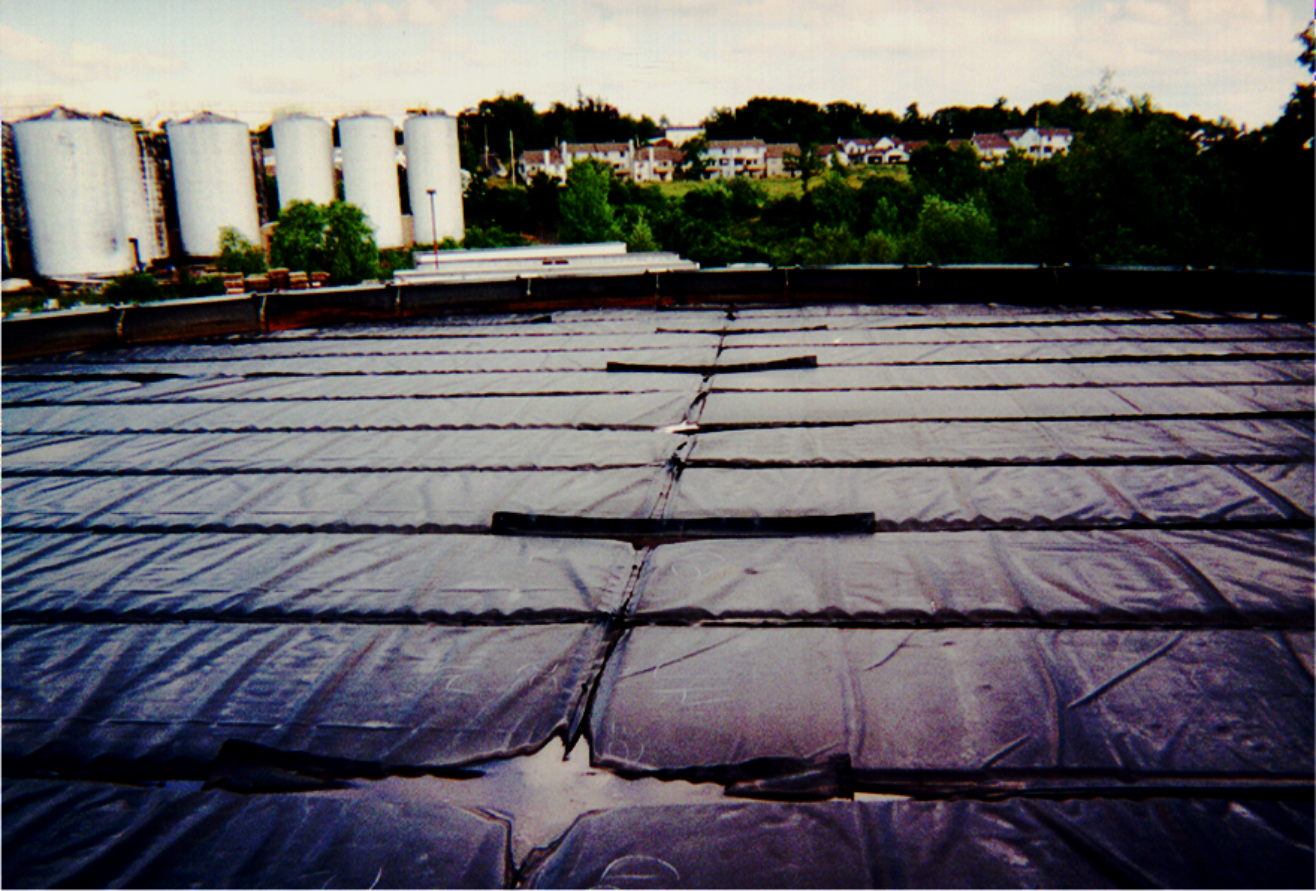 CLIENT
Petro-Chemical Ontario
LOCATION
ON, Canada
BACKGROUND
A major Canadian employer, who specialized in manufacturing and processing a variety of petroleum and chemical products, was facing encroachment by an ever-expanding residential neighborhood. The production facility was bordered on two sides by upscale homes. Those homes were subjected to problem odors when the winds shifted, causing an array of constant complaints throughout the town. The company identified two above ground tanks that held "process" water as the source of the problem. A decision was made to correct the problem in the most timely and cost effective means possible. A corrective approach was developed to install one cover, observe the results, and then depending on the outcome, install the second cover. The project posed several unique problems. Tight time constraints, limited access, above ground tanks and in-tank piping required each cover to be custom designed to accommodate the unique features of each tank. The metal tanks were approximately 30 feet high and 60 feet across. One tank was completely empty, while the other held approximately 4 feet of process water. Installation method was developed to accommodate both dry and wet installation environments.
LET SOLUTION
Lemna Environmental Technologies, Inc. (LET) designed a LemTec™ Gas Collection Cover that was 80% pre-fabricated in the plant, thus requiring minimal assembly on site. In fact, most of the remaining assembly was done outside of each tank. The assembled components were then lifted by crane, and set in place. Each cover was installed in less than half a day, requiring only basic hand tools.
RESULTS
The company was impressed with the immediate results of the "friction fit "LemTec™ Gas Collection Cover. They ordered the second cover less than a month after the first cover was installed. Complaints of odor ceased, satisfying both the town and the company.
---
Related Content
APPLICATIONS
PRODUCTS
LITERATURE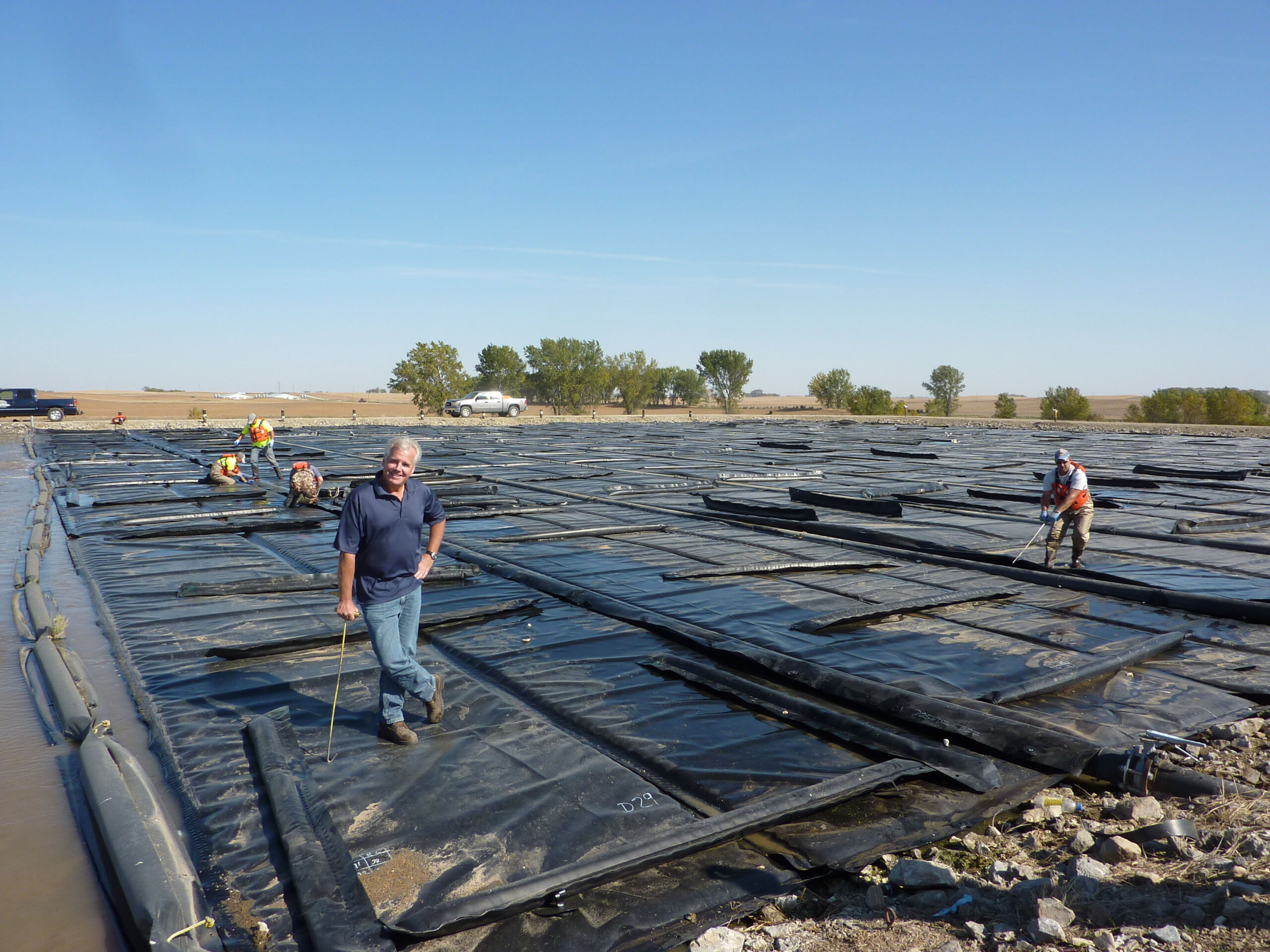 Let's Get Started
We are happy to help and look forward to hearing from you. Please contact us with any questions or inquiries.