We are committed to continuous advancement of lagoon technologies
This "Circle of Innovation" allows for continuous feedback throughout the development process, which enables LET to bring the most reliable, cost-effective technological advancements in lagoon-based wastewater technologies to the market.
This seamless approach allows for continual feedback, allowing each step of the process to advance and grow. The introduction of the "Circle of Innovation" to our team has created a culture at LET that promotes new ideas and creative thinking. The end result is improved customer satisfaction and a cleaner environment that will benefit generations to come.
Execute
Once implemented, our cutting-edge technologies provide the framework for our Gathering Process to create LET's next generation lagoon advancements.
Conceive
The data analysis process allows LET to design, test and redesign our innovations in technology, delivering unparalleled performance, reliability and affordability.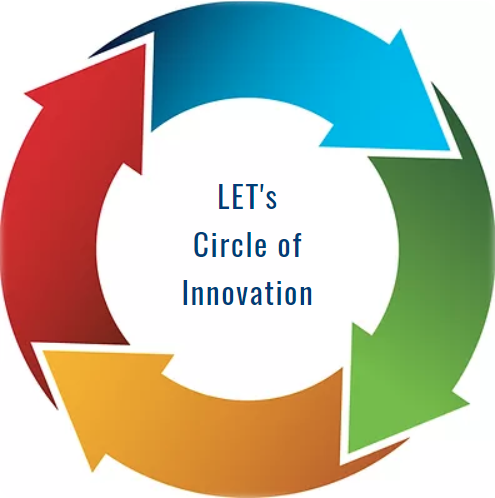 Gather
Our comprehensive Gathering Process, using data from 300+ facilities and pilot plants, allows LET to continually improve process design, technologies and capabilities.
Review
Compiling analysis and research from the wealth of data ammassed in our Gathering Process allows LET to make immediate advancements in our treatment process designs.